INNOVE™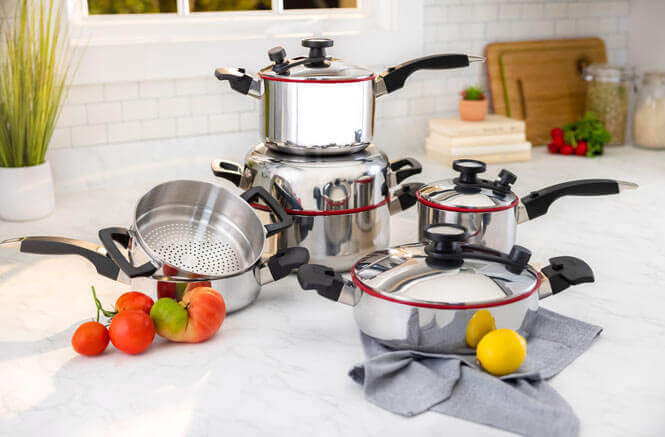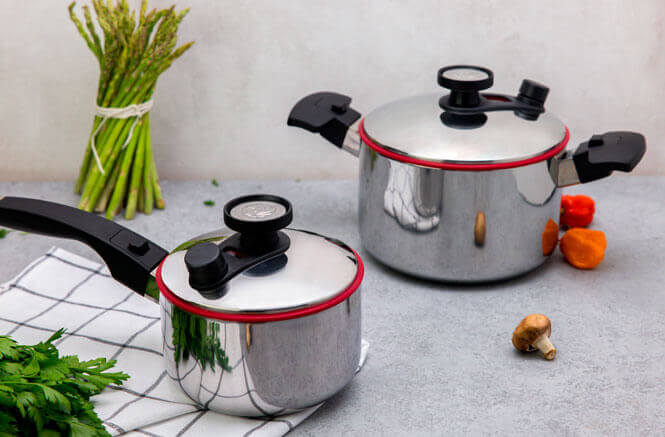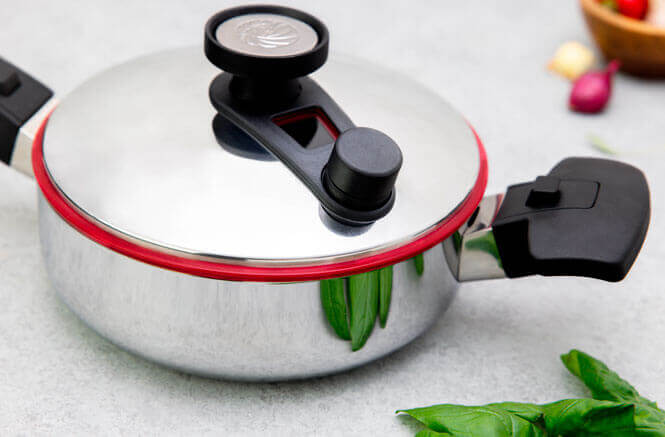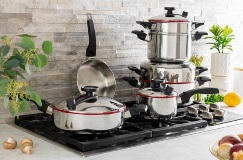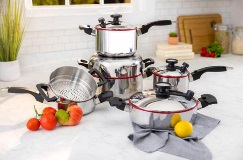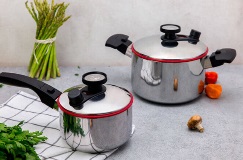 LÍNEA NOVE®
Maximize nutrients and taste in healthy food preparations.

Contact an Independent Authorized Distributor
Silichromatic Ring™
Helps seal steam inside so you can cook with less oil or added water compared to our traditional metal-on-metal closure cookware.
Moisture Control Window
Lets you monitor moisture without removing the cover.
Emits an alert to let you know it's time for the next cooking step.
Versatile Handles
Removable, interchangeable handles are oven safe up to 425°F/220° C.
Induction Capable
Induction capable magnetic stainless steel base.
Contact an Independent Authorized Distributor